This post brought to you by Red Robin. The content and opinions expressed below are that of Cowtown Eats.
Sacramento is a great burger town. But one option you might have overlooked is Red Robin, which has recently placed a renewed focus on their burgers.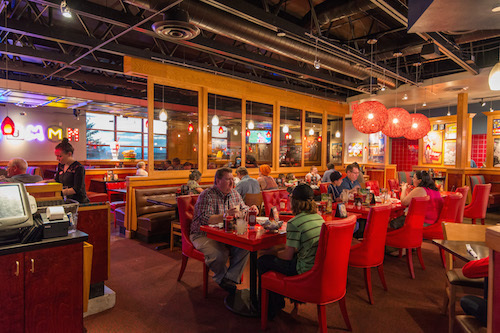 Several weeks ago, when my wife and I were running errands in Woodland, we stopped by the Red Rob to grab a quick lunch. We were both pleasantly surprised by how tasty the Genisys Burger & the Nacho Crunch Tavern Double burger were. And these burgers weren't good for a chain restaurant, but genuinely good. Bonus - both came with bottomless fries, though honestly their generous portions will mean you probably won't need seconds.
Our experience was enhanced by our attentive & charismatic waitress, who handled the two of us and families sitting at nearby tables with aplomb. Our food came quickly, our drinks were constantly refilled, and she served us with a smile.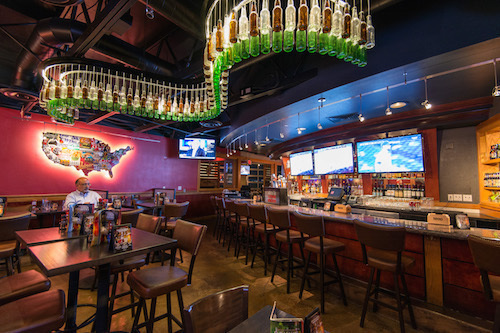 I also enjoyed the atmosphere. The vibe was modern, clean and the restaurant had plenty of space for an after work happy hour or as a place to watch a game.
In the end, my wife and I found it to be a good option if you're looking for a good sit down burger.
Bonus Offer: get a free birthday burger when you sign up for Red Robin Royalty
Red Robin can be found online at https://royalty.redrobin.com/ or locally at:
8245 Laguna Blvd, Elk Grove
Sunrise Mall, 7990 Greenback Ln, Citrus Heights
2031 Bronze Star Dr, Woodland
Creekside Town Center, 1184 Galleria Blvd, Roseville
360 Palladio Pkwy #410, Folsom
751 E Joiner Pkwy, Lincoln
186 Nut Tree Pkwy, Vacaville
---